docker swarm init
git clone https://github.com/openfaas/faas
cd faas
./deploy_stack.sh
open http://127.0.0.1:8080
How does it work
OpenFaas API Gateway routes into functions
Runs inside a container
Uses a watchdog process (web server)
Process STDIN and returns to STDOUT
Collects metrics in Prometheus
templates

import (
    "fmt"
    "io/ioutil"
    "log"
    "os"
    "handler/function"
)
func main() {
    input, err := ioutil.ReadAll(os.Stdin)
    if err != nil {
        log.Fatalf("Unable to read standard input: %s", err.Error())
    }
    fmt.Println(function.Handle(input))
}

functions

// Handle a serverless request
func Handle(req []byte) string {
  return fmt.Sprintf("Hello, Go. You said: %s", string(req))
}

dockerfile
# Populate example here - i.e. "cat", "sha512sum" or "node index.js"
ENV fprocess="./handler"
# Set to true to see request in function logs
ENV write_debug="false"
EXPOSE 8080
HEALTHCHECK --interval=3s CMD [ -e /tmp/.lock ] || exit 1
CMD [ "fwatchdog" ]

Why deploying Go functions ?
Simplicity is complicated
Rob Pike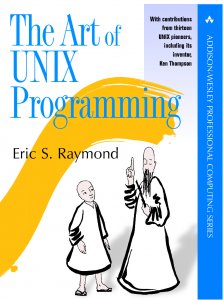 Name a service for :
mails
chat
pictures
files
code
dns
payment
Why deploying Go functions ?
" we should build our own X "
where "X" is anything not related to the business
Example: framework, in-memory database, queue system, new programming language, etc.
We could build it
BUT
spending time on the business
makes more sense financially
Logging
Tracing
Metrics
Service identity and Auth
Circuit breaking
Traffic flow and policies
Failover
A/B testing
Fault injection
...
➡️ ️ use code?
drawbacks
combination language/framework/version/feature
maintain, upgrade, migrate, retire
code pollution and complexity (+ testing)
deployment / rolling update
language/framework/version lock-in
debugging
➡️ ️ move it to the infrastructure
THANK YOU
and I'm sorry 🙏
If you had to maintain my code
I hope you learned more by maintaining it
than me by writing it
contact
Slides made with Reveal.js and hugo-reveal